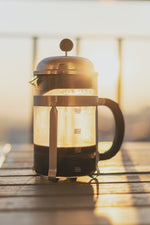 You don't need to be pretentious or obsessive to understand that different coffee brewing methods can yield highly varied results.  It should be common sense that a 35 ml espresso shot, made with 206°F water, evenly pressed through a cake of finely-ground coffee, at 9 Bar of pressure, will taste vastly different from a Ms. Coffee machine, dripping a stream of 12 cups of varied temperature water (180-210°F), right down the middle of a loose pile of drip-grind coffee.   What does Brushtail Coffee recommend?  Well that very much depends.  If you are looking for the simplest way to get fantastic...
---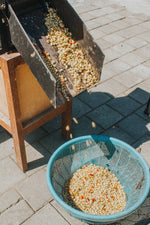 To select unique and remarkable coffee, and match it to your own, individual palate, it is important to understand the difference between "wet" and "dry" process beans. [...] This break in coffee variety takes place after coffee cherries are harvested, when the coffee beans (cherry pits) are ready to be "processed" from the cherries.
---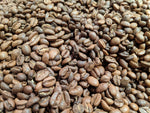 It is my personal experience that coffee reaches its peak flavor potential 3 days after roasting. Any sooner than that, and all subtle-ness will be covered in a blanket of dull "roast" flavor. From approximately days 3-7, flavor is at its apex. It is here that virtually all beans are at their very best. Coffee brewed 3-7 days from its roast day is to me, a special thing, and a perfect accompaniment to a morning of gratefulness.